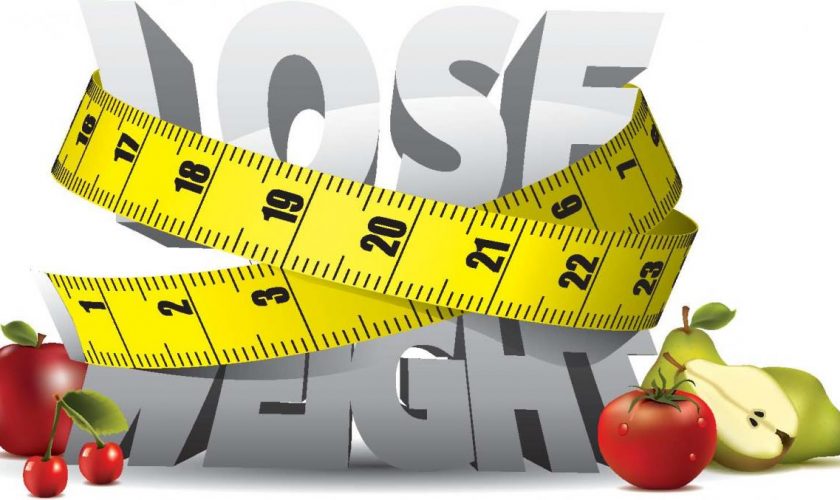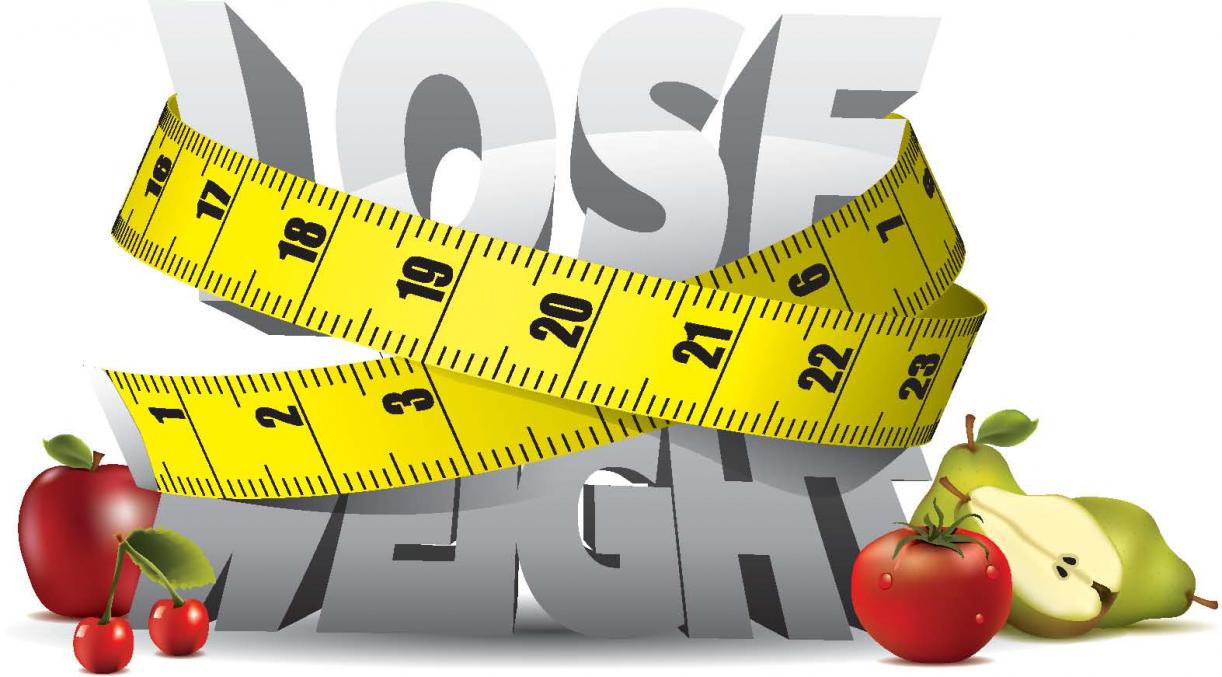 To help you shed those extra pounds—and keep them off—without starving yourself, ditching your social life, or eating only at odd times of the day, we talked to experienced nutritionists for real-world advice you can actually live with, day in and day out. We'll tell you how to focus on the delicious foods you can add to your diet, why you should be eating more often (yes!), the fat loss benefits of more sleep, and how even taking a few deep breaths can put you on a successful path to weight loss.
Eat More Consciously
Forget diet denial: Try adding foods to your diet instead of subtracting them.
Add in healthy goodies you really love, like deep-red cherries, juicy grapes, or crunchy snow peas. Slip those favorite fruits into your bag lunch and breakfast cereal; add the veggies into soups, stews, and sauces.
A recent study in the American Journal of Clinical Nutrition found that paying attention while eating can aid weight loss efforts while distracted eating can lead to a long-term increase in food consumption.
Eat Spicy Foods
It can actually help you cut back on calories. That's because the compound capsaicin, a compound found in jalapeno and cayenne peppers, may (slightly) increase your body's release of stress hormones such as adrenaline, which can speed up your metabolism and your ability to burn calories. What's more, eating hot peppers may help slow you down as you eat, since you're less likely to wolfed ow that spicy plate o'spaghetti (and stay more mindful of when you're full).
Lighten the Foods You Already Love
One of the easiest ways to cut back without feeling denied is to switch to lower-calorie versions of the foods you crave. A pizza tastes just as good with reduced-fat cheese, and when you garnish low-fat ice cream with your favorite toppers, who notices those missing calories?
And while you're trimming fat calories, keep an eye on boosting fiber, suggests registered dietitian Elaine Magee, RD, MPH, author of Tell Me What to Eat If I Suffer From Heart Disease and Food Synergy.
Fiber helps you feel satisfied longer, so while you lighten family favorites, you can easily amp up the fiber by adding a cup of whole wheat flour to your pizza dough, or toss a handful of red bell peppers on the pie.
Don't forget to lighten the drinks going with that meal. Try switching from high-calorie favorites to diet soda or light beer, or maybe add a spritz of seltzer to your wine.
Hate low-cal drinks? Mix your preferred drinks with a splash of the low-cal option, then increase the ratio as your taste buds adjust. And don't forget to keep pouring that ultimate beverage, says Magee: water!
Size Matters
Eating less without feeling denied is as close as your dinnerware.
That's because while a small portion served on a large plate can leave you craving more, a smaller plate gives the visual signal that you already have more.
"People go by physical cues," when they eat, Grotto tells WebMD. We know we've had enough because we see the bottom of our bowl or plate. "A smaller plate full of food just feels more satisfying than a large plate with that same amount of food on it."
And don't forget smaller bowls, cups, and spoons. For example, try savoring a bowl of ice cream with a baby spoon. Not only does the pleasure last longer, but your body has time to register the food you've eaten.
Get Smaller Plates
According to Carolyn Brown, MS RD of Foodtrainers, the bigger your plate, the bigger your meal. Why? While smaller plates make food servings appear significantly larger, larger plates make food appear smaller, which can lead to overeating. In one study, campers who were given larger bowls served themselves and consumed 16 percent more cereal than those given smaller bowls. Swapping dinner for salad plates will help you eat more reasonable portions, which can help the pounds fly off your frame! To kick even more calories to the curb, use small red plates.
Use the Half-Plate Rule
Fill at least half of your lunch and dinner plate with vegetables. Vegetables are nutrient-dense, high in satiating fiber, and low in calories, making then ideal weight loss tools, says registered dietitian Danielle Omar. "By eating the veggie half of your plate before anything else, you will take the edge off your hunger, eat less overall calories, and still feel full and satisfied. Keep eating this way and the pounds will painlessly melt away."
Make Dinner a Buffet
When you place heaping bowls of food on the table, over-eating is inevitable. Don't believe it? A study in the journal Obesity found that when food is served family-style, people consume 35 percent more over the course of their meal. Instead, keep food on the stove or counter and spoon it out onto plates from there. When going back for seconds requires leaving the table, people tend consider their hunger levels more carefully. And serving healthier dishes can, of course, help too.
Don't Sleep With The Tv On
Exposure to light at night doesn't just interrupt your chances of a great night's sleep, it may also result in weight gain, according to a new study published in the American Journal of Epidemiology. As crazy as it may seem, study subjects who slept in the darkest rooms were 21 percent less likely to be obese than those sleeping in the lightest rooms. The takeaway here is a simple one: Turn off the TV and toss your nightlight.
Go Walking
Walking when the weather's nice is a super-easy way to keep fit, says Diane Virginias, a certified nursing assistant from New York. "I enjoy the seasons," she says, adding that even when she's short on time she'll go out for a few minutes. "Even a five minute walk is a five minute walk."
No sidewalks in your neighborhood? Try these tips for slipping in more steps:
Trade your power mower for a push version.
Park your car at the back of the lot.
Get out of the office building and enjoy walking meetings.
Sweep the drive or rake the leaves instead of using a leaf-blower.
Get off the bus a few stops earlier.
Hike the mall, being sure to hit all the levels.
Take the stairs every chance you get.
Sign up for charity walks.
Crank the music and get your heart rate up the next time you mop or vacuum.
It all adds up. If you walk twice a day for 10 minutes and try a few of these tips, you may find yourself with a low-impact, 30-minute workout easily tucked under your belt.
Beware Of Health Halos
Do you consider products from specialty supermarkets to be healthier than those from other grocery stores? Or do you think that dishes from organic restaurants are all waistline friendly? If you answered yes to either of these questions, you could be derailing your weight loss efforts. When people guess the number of calories in a sandwich coming from a "healthy" restaurant, they estimate that it has, on average, 35 percent fewer calories than they do when it comes from an "unhealthy" restaurant, according to a study in the Journal of Consumer Research. Remember that the next time you reach for that package of Whole Foods' Organic Fruit & Nut Granola. One cup of this "healthy" product contains almost 500 calories.
Rise & Shine
Rise and shine, sleeping beauty! You're already a stunner–you don't need extra beauty sleep–and the extra hours can make it difficult to get rid of that fat belly. According to researchers, late sleepers—those who wake up around 10:45 a.m.—consume 248 more calories a day, half as many fruits and vegetables and twice the amount fast food than those who set their alarm earlier. If these findings sound troubling but you're so not a morning person, set your alarm clock 15 minutes earlier each day until you're getting out of bed at a more reasonable hour.
Let In the Cold
Simply blasting the air conditioner or turning down the heat in winter may help attack belly fat while we sleep, according to a study published in the journal Diabetes. How? Colder temperatures subtly enhance the effectiveness of our stores of brown fat—fat keeps you warm by helping you burn through the fat stored in your belly. Participants spent a few weeks sleeping in bedrooms with varying
Temperatures: a neutral 75 degrees, a cool 66 degrees, and a balmy 81 degrees. After four weeks of sleeping at 66 degrees, the subjects had almost doubled their volumes of brown fat.
Tap Into Your Emotions
In a 2015 Orlando Health survey of more than a thousand respondents, the majority cited their inability to stay consistent with a diet or exercise plan as their primary barriers to weight loss success. Sounds normal, but here's the kicker: Only 1 in 10 of the survey respondents noted their psychological well-being as part of the equation—and it's likely why nearly two out of three people who lose five percent of their total weight gain it all back. Yikes! To unlock the door to weight loss success and stop emotional eating, try keeping a journal that tracks your food choices and current mood. Then look for unhealthy patterns, which can help you recognize specific emotional connections you have with food. Once you're more aware of these connections, it will be easier to adopt healthier eating patterns. Do you always reach for something sugary when you're stressed or devour fries when you're sad? Instead, try more productive ways to cope, like going for a quick 5-minute walk or texting a friend.
Delay Your Drink
Dining out can kill your hard earned weight loss wins—and so can boozing too hard. To stay on track with your better-body goals, kill two birds with one stone by ordering your glass of wine or cocktail near the end of your meal. That way, the sweetness can go with dinner, but also act as a low-cal dessert.
Go For Full-Fat
A new report from the Credit Suisse Research Institute found that more and more of us are choosing whole-fat foods over skim, lite, fat-free or other modern monikers of leanness. And while many health organizations like the American Heart Association still want us to cut down on fat—particularly saturated fat—this full-fat trend may be a healthy rebellion against those decades-old credos, according to recent studies. In fact, people who eat a lot of high-fat dairy products actually have the lowest incidence of diabetes, according to a 2015 study of 26,930 people in the American Journal of Clinical Nutrition. Those who ate a lot of low-fat dairy products, on the other hand, had the highest incidence. So what's the best way to join the full-fat revolution? Eat This, Not That! polled some of the country's top nutrition experts and asked for their favorite full-fat fat burners.
Go To Bed Early
Looking for the easiest possible way to lose weight? Grab your pjs early and log some extra Zzz's! According to researchers, getting eight and a half hours of shut-eye each night can drop cravings for junk food a whopping 62 percent and decrease overall appetite by 14 percent! Mayo Clinic researchers note similar findings: In their study, adults who slept an hour and twenty minutes less than a control group consumed an average of 549 additional calories daily. That's more calories than you'll find in a Big Mac!
Open the Blinds
Instead of dragging yourself through the dark to the coffee pot when your alarm goes off, open all the blinds! Studies show that people who get direct exposure to sunlight in the mornings between 8 am and noon reduce their risk of weight gain, regardless of how much they eat. Researchers think it's because the morning sun helps to synchronize your metabolism so you burn fat more efficiently.
Use Self Check Out
Is your obsession with Reese's and Pringles derailing your weight loss efforts? It might be if you're not using the self-checkout kiosks at the grocery store. Let us explain: According to a study by IHL Consulting Group, impulse purchases dipped 32.1 percent for women—and 16.7 percent for men—when they were the ones to scan their items and swipe their credit card. Although not all impulse buys are bad for your belly, a whopping 80 percent of candy and 61 percent of salty-snack purchases are unplanned.
Dim the Lights
Have trouble eating reasonable-sized portions? Try dimming the lights and cueing up some soft music. According to a study published in Psychological Reports, soft lighting and music leads noshers to eat less and enjoy their food more. That's what we call a win-win.
Know Your Limits with Salt
When it comes by buying snacks, a "low sodium" product has to be 140mg or less per serving — so if you're REALLY in a bind, you can follow that guideline for what to put in your card.
Lose It Today, Keep It Off Tomorrow
Finally, be patient. While cultivating that virtue isn't exactly painless, it may help to know that keeping weight off generally gets easier over time.
That's the result of a study published in Obesity Research, where researchers found that for people who had lost at least 30 pounds — and kept it off for at least two years — maintaining that weight loss required less effort as time went on.
So if you crave the results reported by successful "losers" like these — improved self-confidence, a boost in mood, and better health — cultivate patience. You may find your way to sweet (and nearly painless) weight loss success.